Fashion is here to stay…only catch is it changes everyday! To be known as a fashion diva & be recognized for your splendid taste in wardrobe & accessories, staying updated on the trends of the world is necessary. You don't wish to look like Cheryl Cole did with her disappearing legs act at Cannes this year! An international event like the Cannes Film Festival 2012 provides a perfect platform for the designers of the world to showcase their talent. If you were looking for women clothing designers, here is the right place to judge.
One of the head turning notable designs was those worn by Kristen Stewart, for her On The Road movie premiere. While some walked the red carpet like fashion divas, celebs like Frieda Pinto really couldn't carry off their outfits. Or maybe the outfits were not suitable for these ladies. And that's why picking a dress is always a delicate affair. What you think is pretty may not look too good on you. Similarly women's fashion accessories are also a tricky affair. You would obviously wish to avoid the get –up Russian star Elina donned with that purple hat of hers! An accessory should accentuate & beautify the effect the dress
DressSpace Women Knitwear
is supposed to create. While bold fashion statements are made by celebrities like Lady Gaga, not everyone can do it with the same aplomb.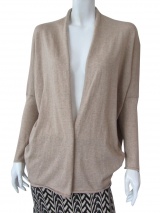 Now, don't be scared about what to wear! You can always follow the fashion online. And not just follow them blindly! Once you decide you like a certain trend, then be honest to yourself & think about it suiting you. Like for example, a lovely flowing maxi dress would look gorgeous on new mother Indian actress Aishwarya Rai, however it would not suit a thinner lady with short height. To carry off a women clothing designer piece like that one needs a good height & a medium build. Same goes true for minis, they look ideal on shorter women giving an illusion of longer legs & height while on taller women, well you can imagine!
Buying women's clothing online is thus a great idea as you can pick the latest designs right at home. No need to spend hours at the store finding the right dress. From figure kissing jeans to skirts & summer dresses, everything is available at one place! Welcome to DressSpace.com. Here you can locate the best designer wear there is. The latest fashion & new collection of Rick Owens or Jane & Carlos or Jennifer Sindon is available at the best prices. One can avail discounts & also get their shopping bags delivered right at their doorstep! So what are you waiting for? Go on tha designer gown on dressspace.com now!