The times are gone when fashion was something which was reserved for women. The men's wardrobe generally consisted of a dozen suits, that's it!! But that's not the case anymore. While women are pitched to come at par with men in most of the fields, men have also reached a level where they can be treated equally fashion-conscious as women.
The fashion industry of today comfortably accommodates the gigantic changes that have been occurring in the men, women and kids' fashion. Just look at the men clothing brands and you will know the stakes have really been high.
1.
Gucci: The Italian brand has made its name a known benchmark in designer wears. Almost all humans in this world who have even a tiny bit knowledge about fashion would have surely come across this name. They are famous for the special fabric they provide and the authentic styling they impart to their designs.
2.
Armani: Another Italian brand which has defined what high end fashionable formal wear should be!! The Armani suits are world famous for their dignified look and impeccable fabric. Armani suit is more often worn as a status symbol besides for the comfort they provide.
Diesel: It is a brand highly dedicated to youngsters. This brand is particularly famous for its jeans and denims.
4.
Nike: It is a household name and is within the reaches of a common man. Besides clothing lines Nike has had its business expanded in several other accessories such as shoes, cologne, caps etc.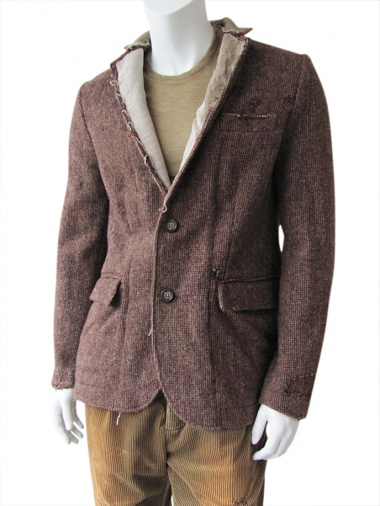 .
CK: Calvin Klein- This brand is famous for the men's wear they manufacture. It has been among the men's favourite brands for long. This brand too has expanded its business into producing accessories.
6.
Ralph Lauren: This is a classic, vintage and aristocratic men clothing designers. Though it is more favourable to the rich, but if you talk quality then this is it!
Besides the awesome suiting, sportswear and other accessories, Dress

Space

men clothing jackets are something which holds a huge market during the winters. You might have worn anything beneath but if your jacket is cool and trendy then you are in the top of the fashion chart. Jackets are defined by the materials they are made of. The leather jackets amalgamate class and fashion. The denim blazers are the most favourable ones by the men of all ages. The varsity jackets embody youthfulness while the formal blazers up your style quotient in the dull formal parties. Jackets are an important fashion item for men. They are not just worn for protection from winters; they are worn to up the ante in this fashionable world.
Check the internet and you would find a dozen sites selling men clothing online. Men are no more an alien species to the fashion world. They are as much aware as anyone else is. Update your collection with addition from the brands listed above and you might just see yourself firing up in your social circle.