Fashion is what? Have you thought over? It is sometimes when you wear your usual kind of clothes with latest trends transcending over them. Sometimes fashion is when you go all out to embrace modern modes chucking your habitual way of wearing. You can find such clothes with not that much difficulty while the dresses that cater to your style satisfaction are not that easy to come across. Style that gives a unique touch to your personality.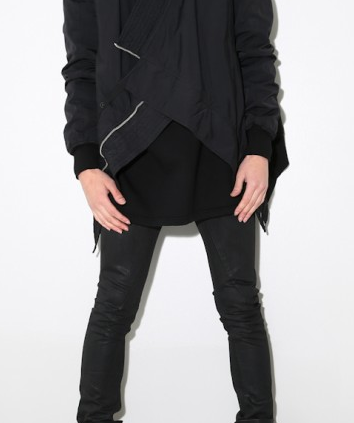 For people looking to get something out of ordinary to kill the monotony of stereotypes, these clothes can come nothing shorter than pieces of classic-cum-contemporary wonders of design.
Flipping through Rick Owens Clothing by DressSpace pages, you are just awed by the facility with which this designer lets you in a space of bold and beautiful presentations of his clothes. You can dub it a street smart style framed with decent designs all through.
The ease with which Rick Owens strikes balance between men and women clothing says a lot about this stylist's versatility. The same colors and textures he uses for men when given feminine cuts and fits, the effect is just overwhelming.
A decent following of Rick Owen can be summed up as those who are crazy about his dresses which are highly technically treated using some experimental materials and given some offbeat yet suitable and elegant shapes.